Himachal News : State School Education Board will prepare question bank under STARS project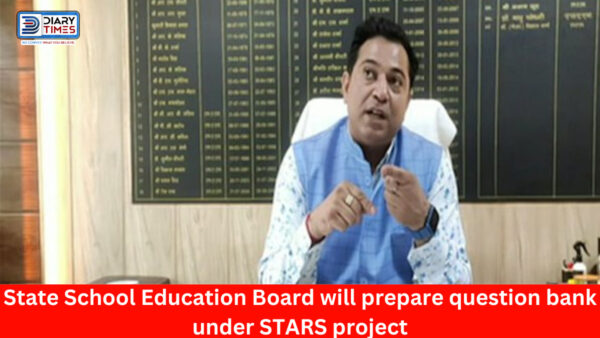 Diarytimes Media Network, Shimla Published by : Kumud Sharma, Updated July 22, 2023 by Diary Times
The state is going to prepare a question bank under the school education board stars project. This question bank is being prepared for children from class III to class XII.
Through this project, many changes will come in the education sector in the coming time. The purpose of the STARS project is to strengthen teaching and results for the states, improve the evaluation system in schools and ensure equal education for all.
Board's secretary major Vishal Sharma told that through this students can do their own evaluation for the exam.
He said – We are preparing a question bank and it will be our endeavor to prepare a question bank from third to twelfth class and such a system will be provided in it that if any student wants to do his own evaluation to see how prepared he is for the exams and if he wants to take a mock test for that, then we will make an application of mock test and put it on our website so that the students can do their evaluation in it anytime.
In this way, you see many more changes which are about to come in the education sector.
Read More – Minjar Fair Chamba : Tight security guard in Chamba for International Minjar fair