Himachal News : Union Minister Anurag Singh Thakur instructed the officials to complete the central schemes within the stipulated time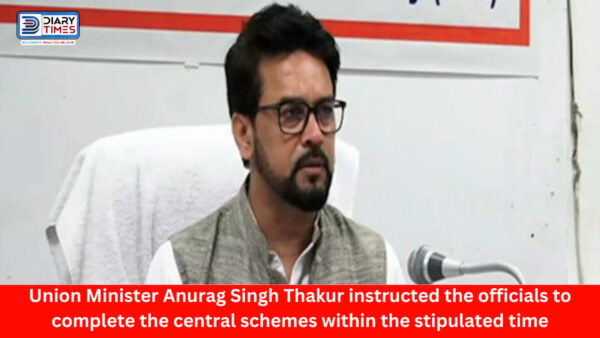 Diarytimes Media Network, Shimla Published by : Kumud Sharma, Updated July 18, 2023 by Diary Times
Union Information and Broadcasting Minister Anurag Singh Thakur has given instructions to the officials to complete the central schemes within the stipulated time.
He reviewed the progress of development plans while presiding over the District Development Coordination and Follow-up Committee Disha meeting in Una today.
Anurag Thakur asked the officers to take the public welfare schemes being run by the Central Government to all the eligible people.
He was unhappy with the delay in the works of PGI satellite center, rail extension and center school in Una and reprimanded the officials and issued necessary guidelines in this regard.
The Union Minister said that Himachal has been given a development plan worth crores of rupees by the Central Government. And it is the responsibility of the officers to complete all the development plans within the stipulated time.
Read More – Shimla News : Governor Shiv Pratap Shukla today flagged off two vehicles filled with relief material for the disaster affected areas in Mandi through the Red Cross Society