Himachal News : CM Sukhwinder Singh Sukhu said that the aim of the state government is to set up a model health institute in every constituency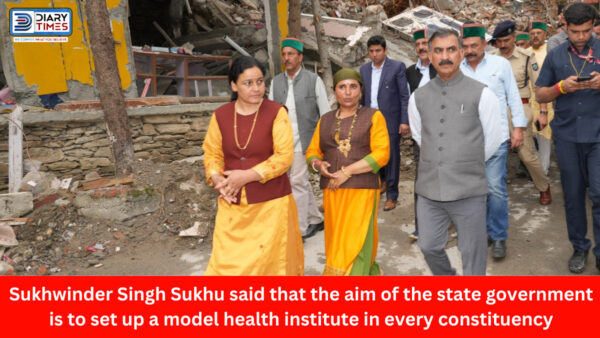 Diarytimes Media Network, Shimla Published by : Kumud Sharma, Updated August 13, 2023 by Diary Times
Himachal News : Chief Minister Sukhwinder Singh Sukhu has said that according to the announcements made in the budget, the aim of the state government is to establish an ideal health institute in each assembly constituency in a phased manner.
He said that by strengthening the health infrastructure on the ground, better and convenient health services are being ensured for all. He said that plans have been made to deploy specialist doctors and upgrade modern equipment.
And in the initial phase thirty six health institutions have been included to provide excellent health services along with deployment of one hundred and fifty seven specialist doctors in rural areas.
He said that due to this, people will not need to go to big health institutions for treatment. The Chief Minister said that efforts are also being made to make the facility of robotic surgery available to the people of the state soon.
Read More – Meri Mati-Mera Desh program : Amrit Van will be established in Delhi by collecting soil in 7500 urns