State team selected for National Gatka Competition – 70 players from across the state showed their talent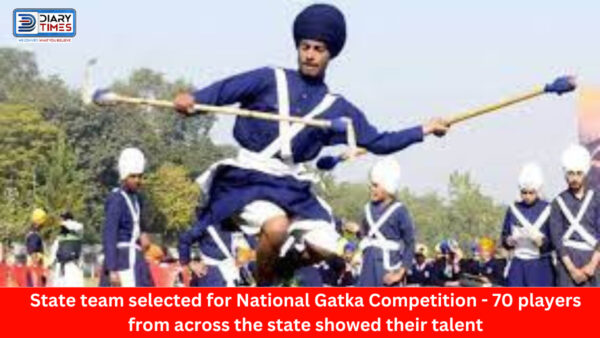 After the inclusion of Gatka, an ancient fighting skill, in the National Games, the interest of youth in Gatka is increasing continuously. The third National Gatka Competition is going to be held in Guwahati, Assam from August 4 to 6.
For this competition, a trial was organized for the formation of the state team at Qila Bedi Sahib in Ajuna. Himachal Pradesh Gatka Association General Secretary Subhash Chandra said on the occasion that more than 70 Gatka players from Kangra, Una, Solan and other districts displayed their skills in this trial.
He said — these players also gave trial in different age groups.Subhash Chandra said that in the near future efforts will be made to bring Gatka game in the category of three percent reservation in jobs.
Today, in the selection for the Himachal team, our national competition which is going to be held in Guwahati, our children are making a lot of efforts and sweating a lot and we have about seventy children who have come and different Una has many children from different districts including Kangra and children from Solan.
So in this trial, all the children performed well and we hope that our children will bring more and more medals and let me inform you that our children who perform well in the national, will be able to play the national game in Goa in October. is going. Our children will participate in it.
Read More – Himachal News – BJP President Dr. Rajeev Bindal Met Anurag Singh Thakur in New Delhi.