Kangra News : North India largest Zoological park will be built in Bankhandi of Kangra district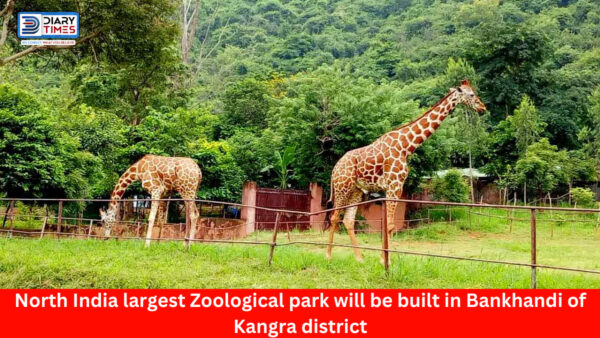 North India's largest zoological park will be built at Bankhandi in Kangra district. DFO Regionald Roytone, Wild Life Division, Hamirpur said that in-principle approval has been received from the Center to prepare a master plan for the park.
He said that the zoological park will be established on more than one hundred and ninety five hectors of land. An amount of about three hundred and fifty crore rupees will be spent on this. Apart from this, a safari will also be made in the park for wildlife lovers and tourists to see animals closely.
He said – World nature conservation day and we have a very positive and a good news to all the people of himachal which is 1 of the big dream project of Chief Minister of Himachal Pradesh and a very ambitious project of the wildlife of Himachal Pradesh tourism department, Has got its approval, in principal approval from the central authority.
So, they got the in principal approval two days back and this project is being established at Bankhandi and the total area of the project would be around 195 acres or on the I have said it would be more than 195 hectares and it would be build with an approximate cost of more than 350 crores per our master plan.
At the same time, he said that with the construction of this park, people will also get employment and at the same time the income of the people of the area will also increase and this will also bring glory to the name of Himachal Pradesh in the country.
Read More – Kangra News : Central Zoo Authority approves setting up of big zoo at Bankhandi in Kangra District