Himachal News : Programs organized on Independence Day – Chief Parliamentary Secretaries along with cabinet members hoisted the national flag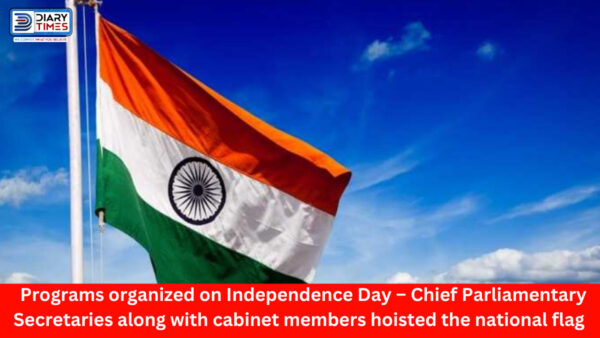 Himachal News : District level programs were also organized in other districts of the state today on the occasion of 77th Independence Day. main parliamentary secretaries along with the cabinet members hoisted the flag and took salute of the parade.
Deaputy Chief Minister Mukesh Agnihotri took the salute of the parade by hoisting the flag in a program organized at Tirthal in a kullu district and took the salute of the parade presented by police Home guard NSS was.
Assembly Speaker Kuldeep Singh Pathania was present in Mandi where he unfurled the tricolor and took the salute of the beautiful parade.
Health Minister Dhaniram Shandil presided over the district level program organized in Solan. He took the salute of the parade by unfurling the tricolor.
Industries Minister Harsh Vardhan Chouhan took part in the program in Lahaul Spiti, saluted the parade and hoisted the flag.
Read More – Himachal News : CM Sukhwinder Singh Sukhu hoisted the flag at the historic Ridge Ground in Shimla and took the salute of the parade